AU-019 electric facial brushes cleaning beauty equipment
Quick Details
Feature: deep cleaning
Operation System: brush
Place of Origin: Guangdong, China (Mainland)
Brand Name: AURO
Model Number: AU-019
Package: :25*20*7cm
MOQ: 1pc
Weight: 1KG
Power: 5W
Description
1.Micro-massage
2.Clean face
Functions
Micro-massage,Clean face,scrub skin…
1. Gently Face & Body Microdermabrasion Cleaning: Remove dead cell on the skin surface
2. Improve skin care product absorption
3. Improve blood circulation
4. Smooth skin texture, skin refresh
5. Suitable for daily use
6. Easier to apply the makeup (foundation….) on the skin to achieve nature and smooth skin texture
Operation
1. Plug the brush into the holder.
2. Connet power supply,press " POWER" Key,see the power indicate light on,then press "INTENSITY+" to start and accelerate the rotation speed.Press "INTENSITY-" to reduce the rotation speed or pause working.
Press "CLOCKWISE" or "COUNTER-CLOCKWISE" to choose the rotation direction.
3. Press "POWER" key to stop when finish.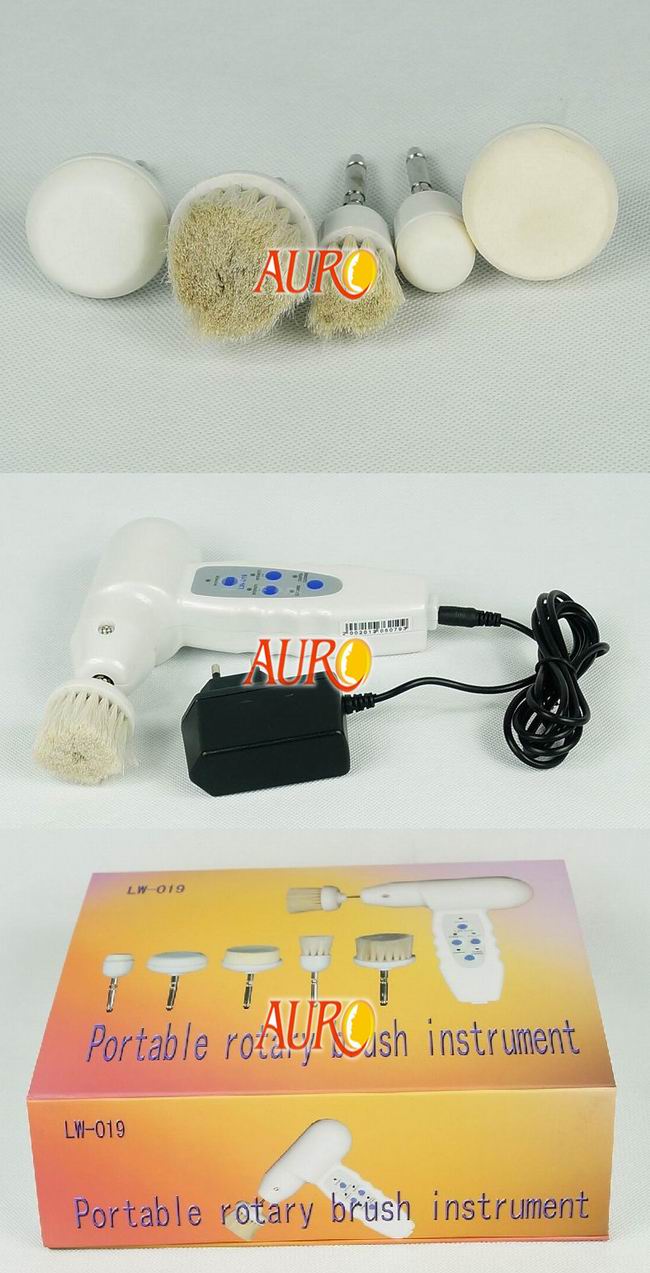 Please Email us for more information or Add whatsapp: +8615920595182