Quick Details
Type: Multi-Function Beauty Equipment, Facial Massager
Certification: CE
Place of Origin: Guangdong, China (Mainland)
Brand Name: Auro
Model Number: Au-8208A
Voltage: 110V/220V
G.W.: 38.5kg
Power: 750W
Package: 114*58*54cm
Function: Skin Rejuvenation
Product name: Skin Care Facial Machine
Keywords: Skin Care Facial Machine
Warranty: 1 Year
Application: Spa
Functions:
                             Description
1.Spray:

Refreshing mist used after a treatment.  For a refreshing experience use with scented water or essential oils.

2.Vacuum:

Vacuum deeply makes the skin clean and remove the acne. It works to suction out the deeply embedded dirt, grease and other impurities.

3.Ultrasonic:

– Smooth wrinkles and firm the skin.
– Reduce puffiness around the eyes.
– Stimulate blood circulation and increase metabolism.
– Whiten black spots, freckles, and aged marks.
– Facilitate the absorption of skin care products.
– Relaxes tensed muscles and reduce inflammation.
– Improve the rate of lymph flow.
– It has 2 Probes, the big one is for body ,the small one is for eyes.

4.& 5.Ozone Steamer:

This fully adjustable arm moves up and down with pivot motion heats distilled water with electricity which produces a high pressure steam. The steamer produces ozone steam for many facial procedures . Herbal and essence can be put inside the funnel which in the lid of steamer .
– Strengthens skin tissue metabolism.
– Ultraviolet rays sterilizer.
– Cleaning blackheads, acne, wrinkles and melanine.
– Accelerates blood circulation.

6.Rotary Brush:

This function is removing the dirt in the pore or removing the dead cells. It includes 5 brushes:

A. Bigger wool brush for cheek, chin and forehead.

B. Smaller wool brush for eyelids, lips and nose.

C. Large Sponge brush for sensitive skin.

D.Small Sponge brush for eyelids,lip and nose etc. sensitive skin

E. Plaster brush for dead surface or coarse skin.

  7.High-Frequency:
    An ultraviolet instrument that sterilizes and increases blood flow and circulation in the skin. This unit stimulates the skin, while killing bacteria. Perfect treatment for acne.

  8.Galvanic:
     Penetrates the skin surface thru electrical current. The galvanic machine helps creams and solutions penetrate deep into the skin. Lontoderm is used for desincrustation or deep pore cleansing and iotophoresis for product infusion into the skin.

  9.Spot Removal Pen:
  A Magic pen sweep across face to sweep off age spots,black spots,sun spots,speckles,pigment.

10.Magnifying Lamp:
– 5 X Dipoter/Magnification.
– The lens head can rotates left and right with 360 degrees and flips up and down 180 degrees.
– Power on and off switch.
– 4 Rollers Base.
– Convenient adjustable height.
– Hydraulic look, no visible springs.
– Some assembly required.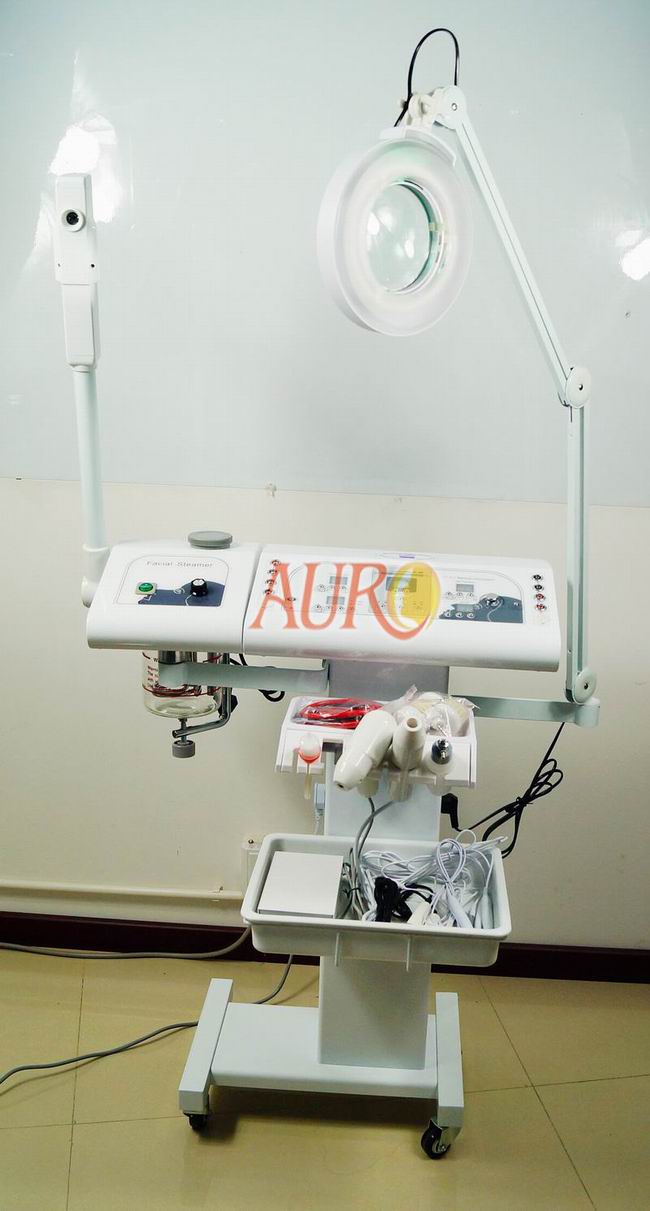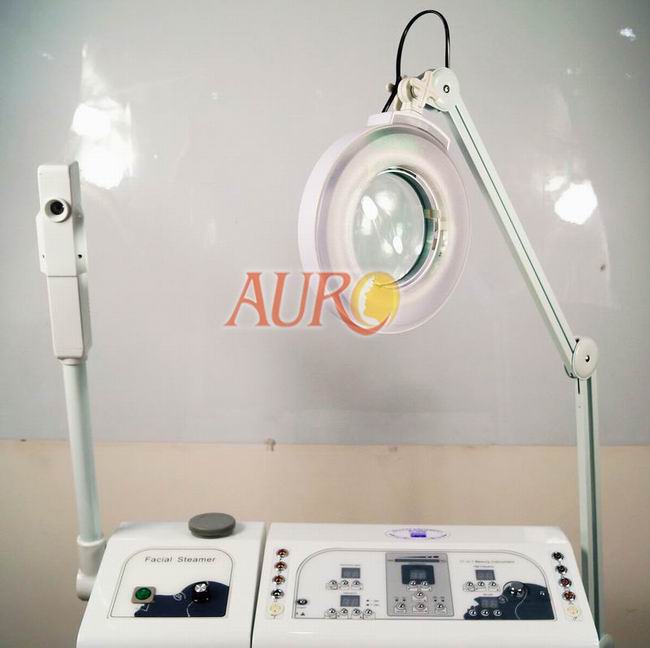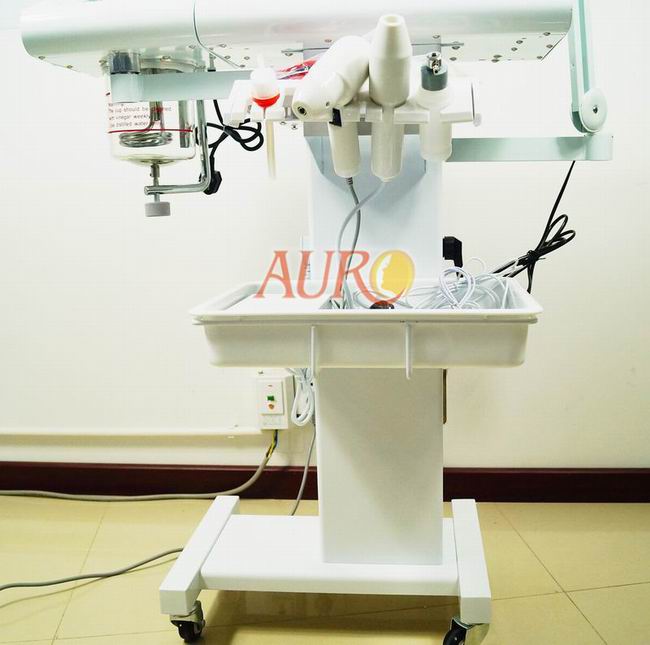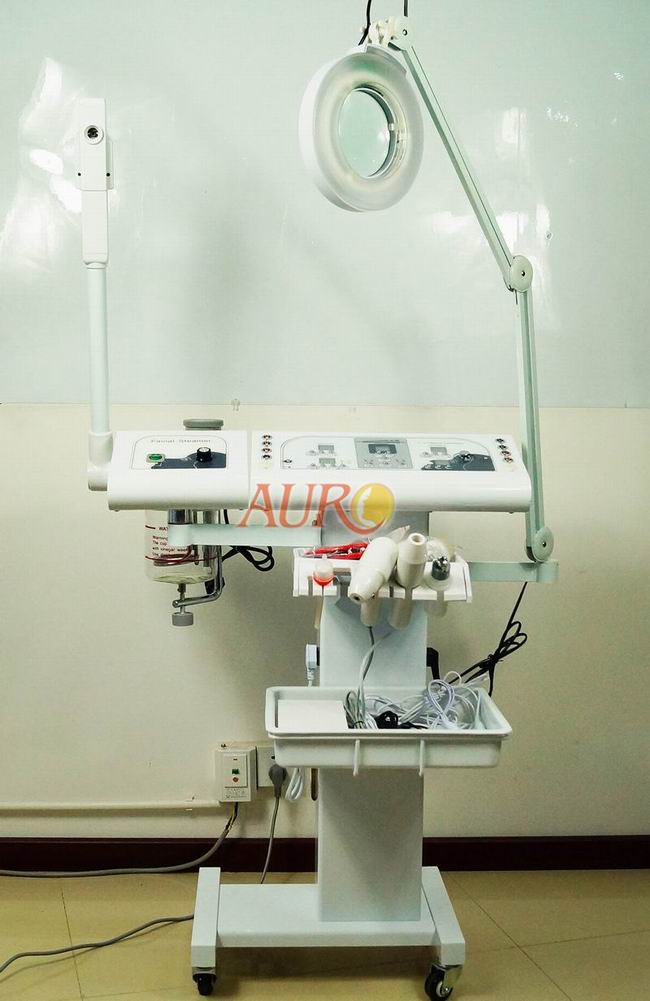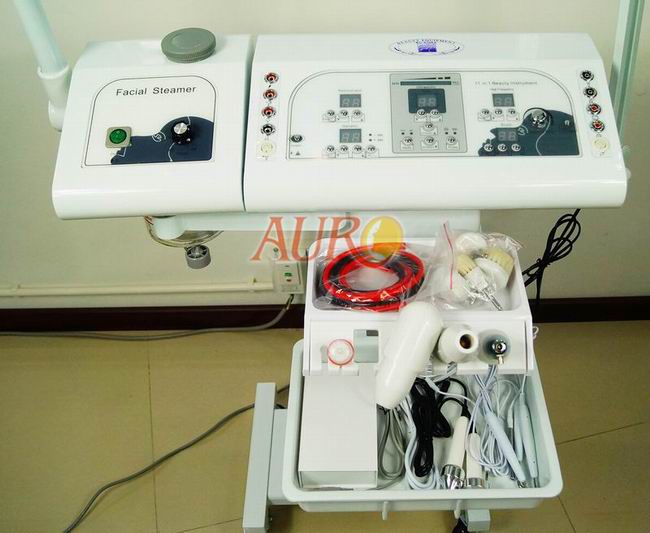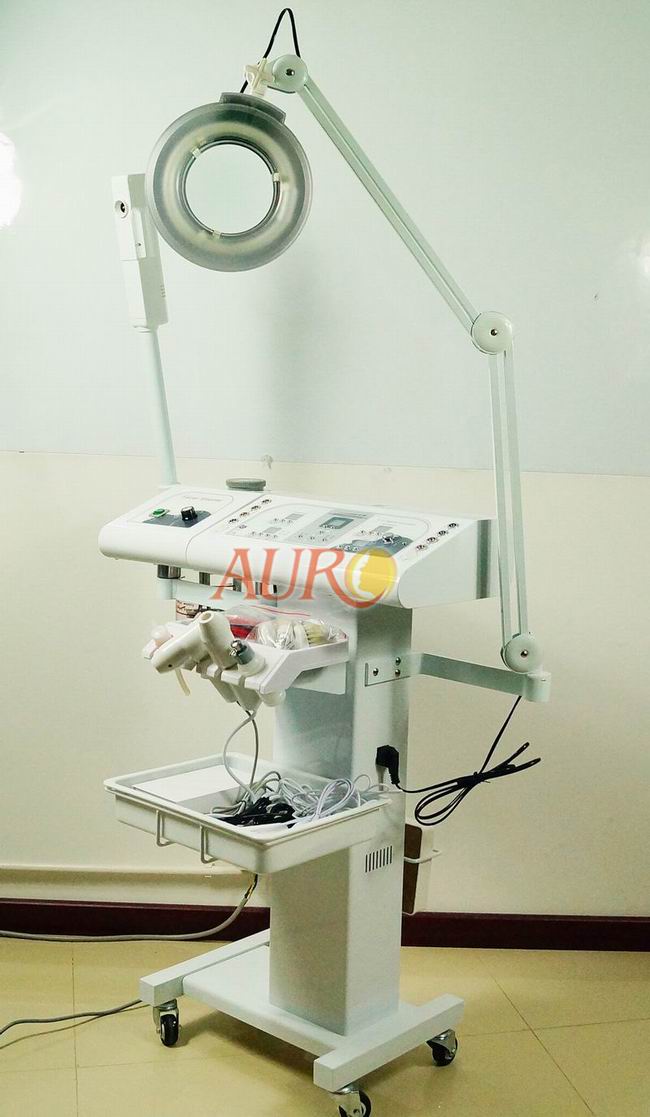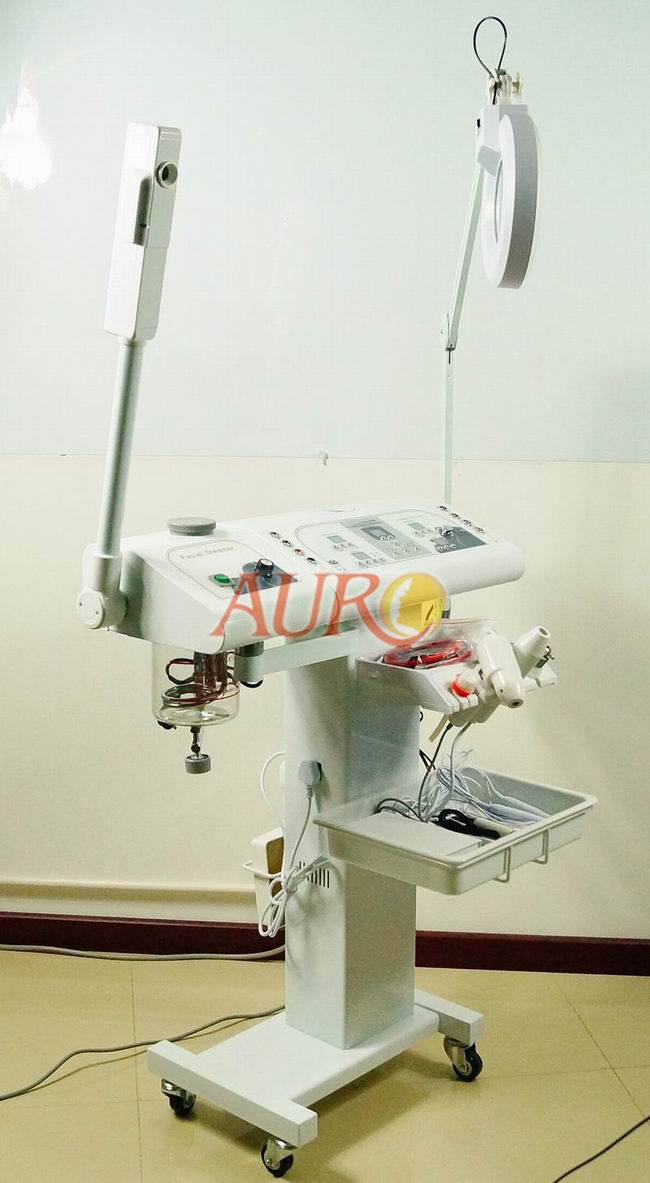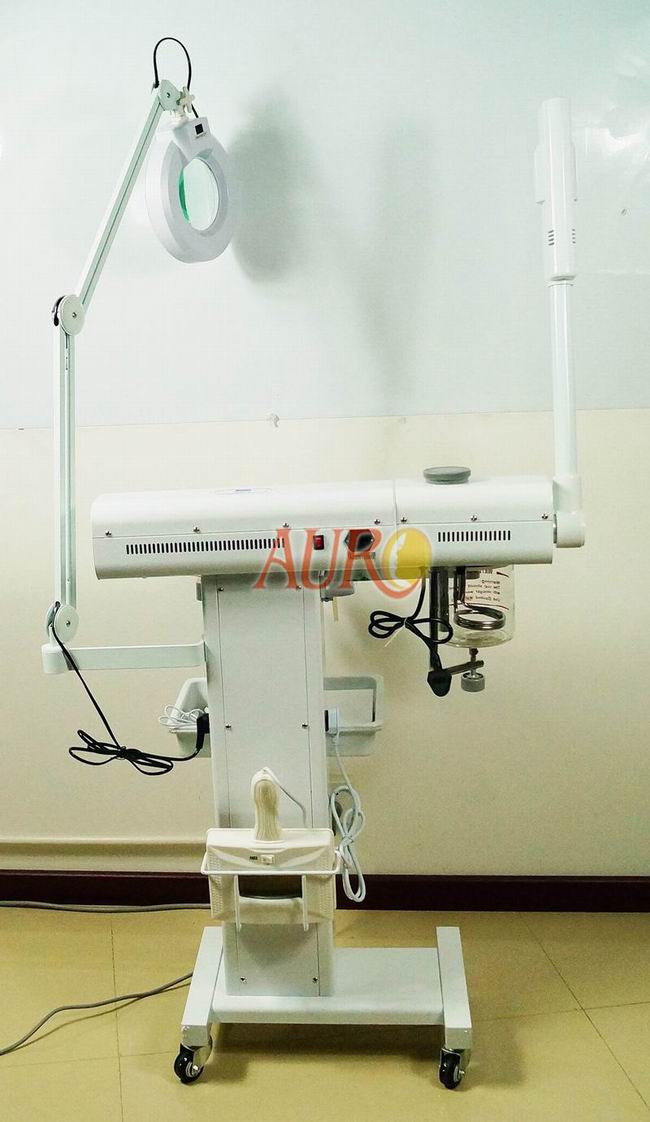 Please Email us for more information or Add whatsapp: +8615920595182